About the Artist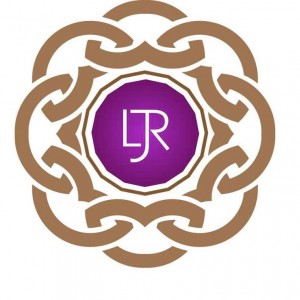 La Jolla Rocks was created when I could not find bold jewelry items created with high quality natural gemstones and fine metals that I personally wanted to wear. I prefer fine metal and stones to costume or fashion jewelry, but the offerings in most jewelry stores were humdrum or financially impossible. Strung beads were pretty, but ultimately boring.  I was inspired by some beautiful stones and had a vision of how to best accentuate their inherent characteristics, so La Jolla Rocks was born.
In my studio atop Mt. Soledad in the San Diego beach community of La Jolla, I use only the finest available gemstones and beads, cultured pearls, metallic fibers, artisan  glass, Argentium ® silver, sterling silver, 14/20 gold filled and 14kt gold to create my one of a kind designs.  My studio is open for consultations and viewing by appointment only.
I am a member of the Argentium Guild and am proud to feature Argentium® Silver of most of my creations.  I design and hand cast my own line of Argentium magnetic clasps and findings. You can see one of my magnetic clasps in action here. Read more about Argentium at www.argentiumsilver.com. Argentium is more pure, whiter and stronger than sterling; more reflective than platinum or white gold and virtually tarnish-free.
My techniques include modifications of traditional beading, wire wrapping, wire crochet and Japanese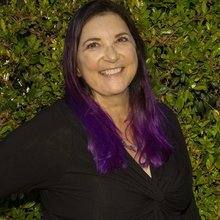 Kumihimo weaving. I am always exploring new techniques and materials.  While I allow the stones to inspire my designs, order, symmetry and harmony are my goals in creating fine art quality jewelry designs that are wearable.  I am one of those unusual people who are equally right and left brained.  I bring a scientist's organizational skills and attention to detail to my creative works.  I scour gem shows and utilize dealers around the world to find the most dazzling and unique stones, pearls and glass for my designs.  My production is very small and I attend only a few shows a year to sell.
Semi-retired from my day job as an emergency veterinarian, when I'm not making jewelry, I enjoy biking or hiking with my two dogs or drinking wine with my husband. Please feel free to contact me with any questions about my pieces.
Follow Mitzi Howard on Social Media