It looks like another spectacular weekend coming up here in San Diego.  Get outside & appreciate some fine art at the La Jolla Festival of the Arts.  From 10-5 Saturday & Sunday, over 100 fine artists will be exhibiting paintings, sculpture, photographs, JEWELRY & more.  Look for me at booth #820.
I just finished "Legadima", a necklace combining fine tourmaline, tsavorite garnet and a gorgeous boulder opal slab from Coober Pedy, finished in 14/20 gold filled.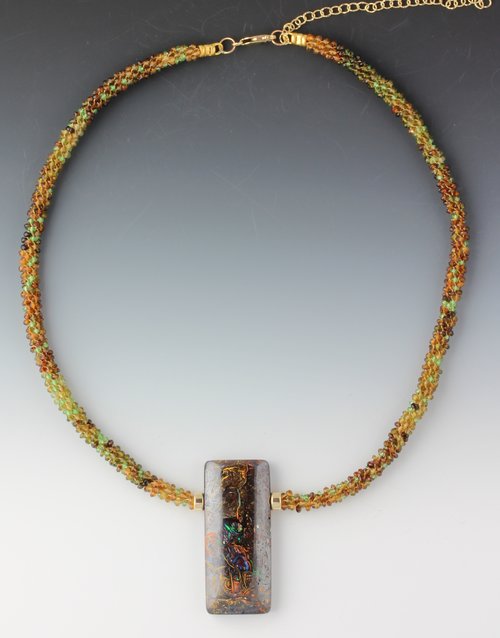 This piece was inspired by a beautiful leopardess I got to see while in Africa. She lives near Mombo Camp in the Okavanga Delta of Botswana. She had lost her first 4 litters of cubs to the other scavengers (lion, hyena, etc), but the camp guides were hopeful that the 3 cubs she had at that time might survive. I think that both the colors of the jungle as well as her strength are reflected in this unique piece.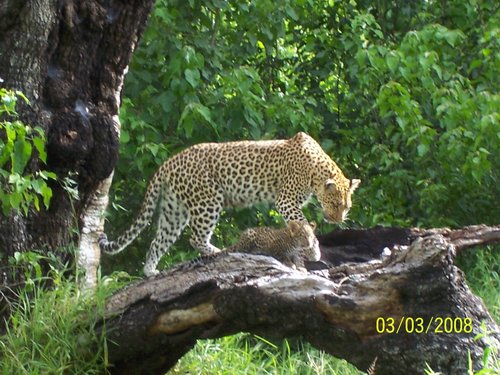 Off to set up for the show!!