Although my goal with this blog was to share my love of all things gemmy, it was also to document the everyday trials & tribulations of running a artisan jewelry business.  So I must report that this has been a most frustrating week.  I was very proud that I was able to make a little 39 second movie demonstrating my new magnetic fold-over clasp using my fancy camera.  But for some reason, that has yet to be resolved, I was able to upload the video, but not insert it into my blog.  After numerous emails & phone calls to tech support, the issue remains unresolved, or perhaps I should say "pending" as that is the error I continue to get.  Sigh……….
In more happy news I have been invited to 2 art shows in Southern California this spring. Mark your calendars!  Mothers' Day Weekend we will be at the Pasadena Convention Center for the Artisan Jewelry Show, May 9-11.  This is an indoor show.  Two weeks later over the Memorial Day Weekend we will be at the Long Beach Fine Art & Wine Festival, May 24-26 outdoors along the beach.  I will have some wonderful new designs that I have been making, so I hope to see you there.
Mother's Day, spring graduations, proms & weddings are just around the corner.  If you can't make it to one of my shows, check out my website for gift ideas or drop me an email with specific requests.  Remember every piece is a one-of-a-kind unique creation.
Here is a beautiful ametrine necklace finished in 14 kt rose gold filled (ID #13B008 "Ametrine Amour"; 560 ct natural ametrine; adjusts from 18-22.5″; $495)  that would make a great statement for any mother.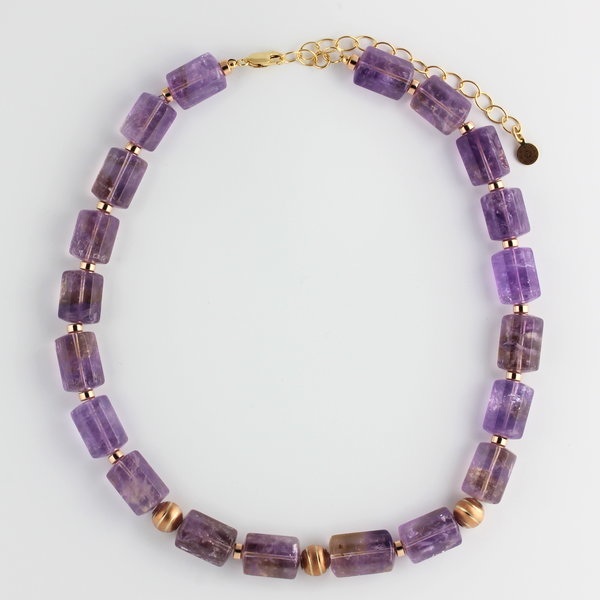 For a more delicate expression, check out this spring-inspired rare Afghan natural multicolor tourmaline suite ("Misty Meadow" necklace is #13K024; 197 ct tourmaline finished with Argentium® sterling silver; adjustable from 16.5-23″; $595 and bracelet is #13K022; 74 ct tourmaline finished with Argentium® sterling silver; 7.5″; $295).  Matching dangle earrings are also available.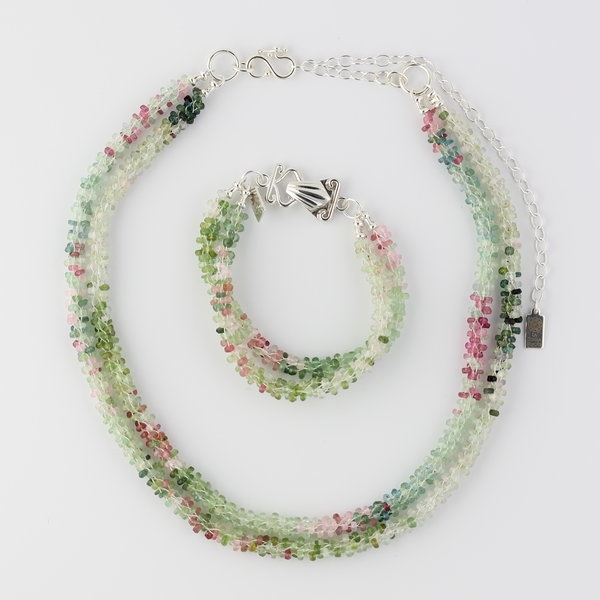 Prices do not include California sales tax or shipping.  All items come packaged in custom purple suede-like logo box with an identifying certificate & logo gift bag.  Gift card available upon request & I can ship directly to your recipient if desired. Send an email if interested or you have questions.