The drive from San Diego was pleasantly uneventful & the Tucson weather spectacular. Our first day of shopping at the American Gem Trade Association (AGTA Gem Fair) was wonderfully productive– I have ready spent half of my budget. The general consensus amongst buyers that I spoke with was that the price of gemstones is WAY up– probably 50-100% or even more in the last two years. I really can't comment on precious stones (diamonds, rubies, emeralds & sapphires, as I don't buy those), but quartz of all varieties, tourmalines, opals & pearls were crazy expensive for the good stuff. It seems that the Chinese & Indian buyers are buying up these quality semi-precious stones, especially anything in the red color family. Looking at my inventory of finished pieces, I realize that I can't even replace the stones in those at my current retail prices. I have always priced my work based on what my actual costs were, not anticipated replacement costs & I plan to continue to do so, but don't be surprised when the prices of new work are higher. The alternative is to use less expensive (but inferior quality) material & I'm not willing to compromise my designs.
Best finds so far include these massive & near flawless tourmalinated quartz–the strand is over 1500 cts, so it will probably be broken up & used in multiple pieces.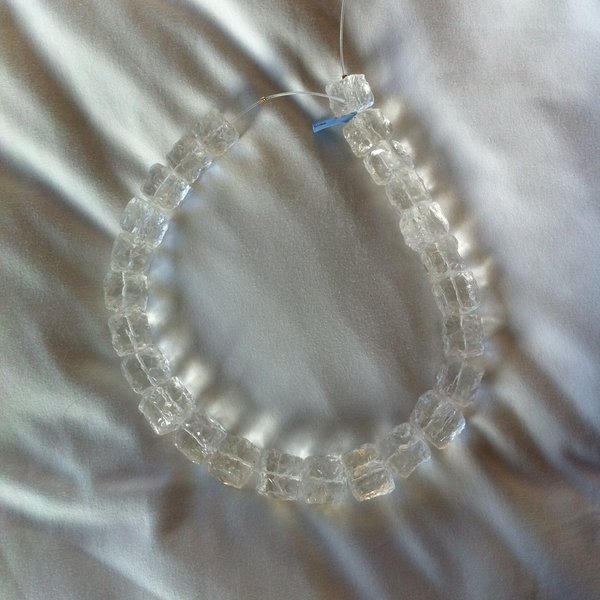 Check out this extremely rare strand of tourmalinated prehnite. These are perpendicular slices of a prehnite crystal with the outer crystal surface visible on the edges.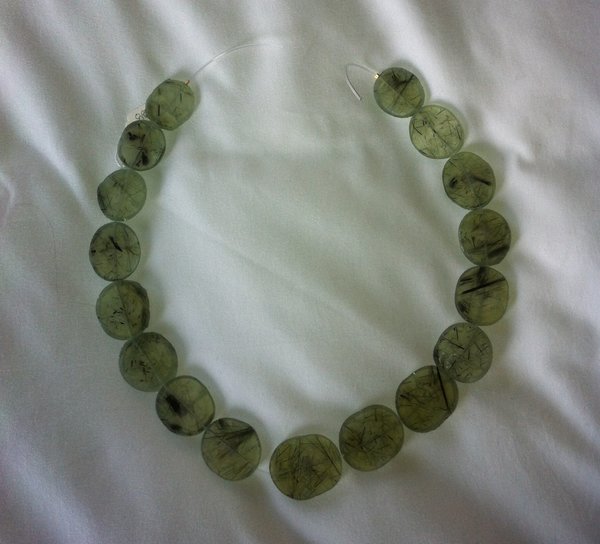 Lastly an amazing set of hand-hammered rock crystal quartz cubes.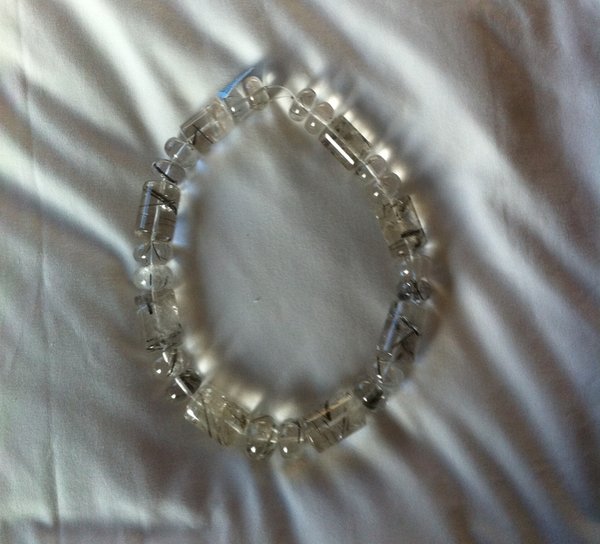 Please forgive the quality of the old iPhone 3 photos on the hotel bed!
More to come!!